Where to pick your own Christmas Tree near Guildford
Published:
Categories
If you're looking to buy a real Christmas tree, have you thought about picking your own one? There are some great places to go near Guildford where you can kick-start your festive season and pick your own tree.
Pick your own Christmas Tree Venues
---
Oxenford Farm, Elstead
Open once again this year, and offering a range of homegrown Christmas trees from the farm, and lots of festive decorations. There is no need to pre-book this year.
Opening Times: 21st November - 23rd December (see website for times)
Where: Milford Road, Elstead, GU8 6LA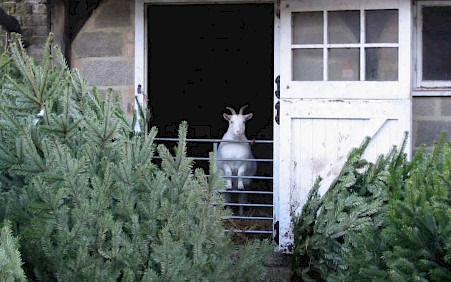 ---
Chilworth Manor Christmas Trees
*PRE BOOKING ESSENTIAL*
Run by four siblings who have been growing and selling trees since 2010. They'll be open again this year, serving warm drinks and christmas treats whilst you browse the trees. There is also the added benefit of being able to feed the alpacas if you buy a tree!
Opening Times: Saturday 3rd & Sunday 4th December, Saturday 10th & Sunday 11th December, 9am – 4pm
Where: Chilworth Manor, Halfpenny Lane, Chilworth, GU4 8NN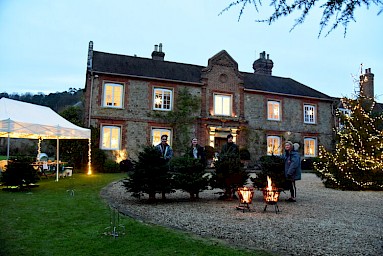 ---
Elm Nursery, Sutton Green
A huge range of British grown trees will be for sale from 27th November. They sell potted and cut in a variety of sizes. You are sure to find the perfect tree for your home! They also have a fantastic selection of decorations and gifts, plus the children's farm to visit.
Opening Times: Saturday 27th November - Friday 23rd December
Where: Sutton Green, Guildford GU4 7QD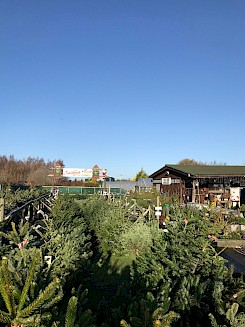 ---
Santa Fir Christmas Tree Farm, Shamley Green
You will find a huge selection of Christmas trees which have been grown in the surrounding Surrey Hills. You can also visit Father Christmas whilst you're there (weekends only - no need to book), browse the beautiful Christmas shop and buy some local treats from the market. And don't forget to visit the reindeer!
Opening Times: 9am to 6pm daily from Monday 21st November - 24th December (closing at 2pm)
Where: Guildford Road, Shamley Green, Guildford GU5 0SQ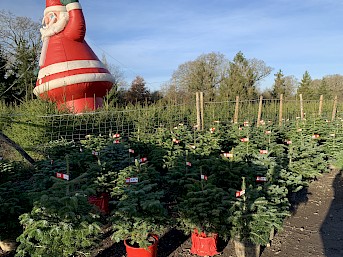 ---
A LITTLE FURTHER AWAY
Crockford Bridge Farm, Addlestone
*PRE BOOKING ESSENTIAL*
This farm grows a wide variety of Christmas trees, and is one of the few places where you can cut your own tree (please bring your own hand saw, chainsaws not permitted)! The farm shop will also be open. This year booking is required for those wishing to cut their own tree - booking is via the website.
Opening Times: Daily from Saturday 26th November - 18th December 10am – 5.30pm
Where: New Haw Road, Addlestone KT15 2BU
---
Alice Holt, Farnham
Choose your real Christmas Tree in the fresh, wintery air of the beautiful forest. You can also visit the Christmas shop where you will find everything that you need to decorate your tree.
Opening Times: Daily from Thursday 24th November - 18th December 9am – 5pm
Where: Bucks Horn Oak. Farnham, GU10 4LS
---
We hope you have lots of fun picking your Christmas tree!
And don't forget to follow us on Facebook and Instagram for all of the latest news and events happening in and around Guildford this Christmas!