Picnic Spots in Guildford
Published:
Categories
Looking for inspiration for where to go in Guildford on your next family picnic? Check out our guide to some of the best places to go to in and around Guildford this summer. Just don't forget to pack an umbrella as we can't guarantee the weather!
---
Picnic Spots In & Around Guildford
---
Abinger Hammer Greem
If it's a hot day and the kids want to have a paddle, this is a great spot. The Tillingbourne Stream runs through this village and there is a lovely green next to the stream where you can have a picnic. The stream is very shallow so the kids can have a splash about. There is a little shop across the road where you can buy ice creams or fishing nets, and there is also a little playground. There are no public toilets and parking is limited.
Find out more about Abinger Hammer here.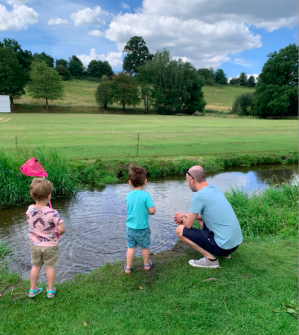 ---
Stoke Park, Guildford
If you're planning on playing some ball games, Stoke Park is a great option as there's plenty of open green space. For older kids, they can head over to the skate park or even WildWood for a treetop adventure (needs to be booked in advance), and little kids can enjoy the paddling pool. The kiosk is open for ice creams, and public toilets are available. .
Find out more about Stoke Park here.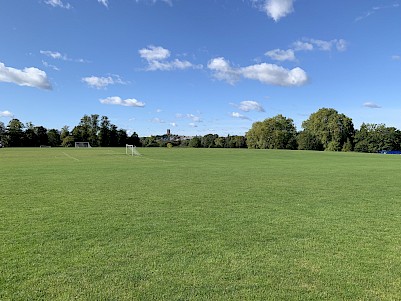 ---
Broadwater Park, Godalming
Set in over 73 acres of parkland, this park has lots to offer including a playground, woodland and a large lake with lots of ducks to feed! And don't forget to check out the Waffle Van which can be found in the rugby club car park. Public toilets and free parking available.
Find out more about Broadwater Park here.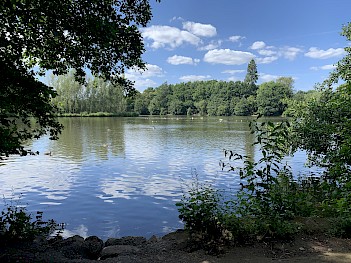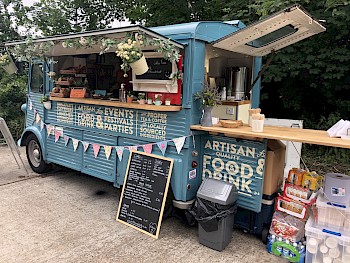 ---
Guildford Castle
If you're visiting Guildford Town Centre the Castle Grounds make a great place for an impromptu picnic. Grab some lunch from one of the local cafes, and head to the Castle which is located just next to the High Street. You can explore the beautiful gardens and there are plenty of places to play hide and seek with the little ones.
Find out more about Guildford Castle here.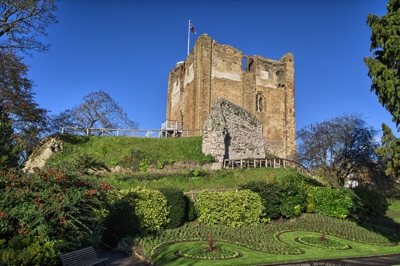 ---

---
Phillips Memorial Park, Godalming
At Phillips Memorial Park you can njoy a lovely walk along the river, before settling down for your picnic. You'll find picnic benches within the park, as well as an excellent children's playground.
Find out more about Phillips Memorial Park here.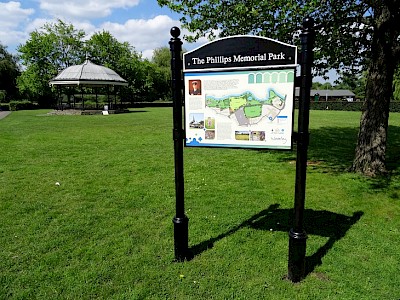 ---
Newlands Corner, Albury
For a scenic picnic with spectacular views across The Downs, you can't get better than Newlands Corner. There's plenty of parking, plus a small cafe and toilets on-site. Across the road is the Plucky Pheasant Cafe, which is open for garden service or takeaway - perfect if you want to treat yourselves to an ice-cream!
Find out more about Newlands Corner here.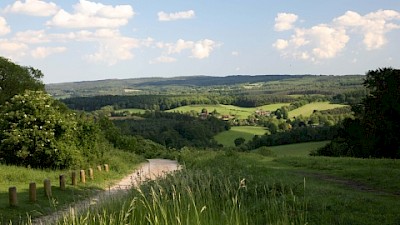 ---
Hatchlands Park, Clandon
With lots of open parkland you'll be able to find a quiet spot for a picnic here, all set within beautiful surroundings. Hatchlands is a National Trust proper so admission will apply, and tickets need to be booked in advance. Toilets are open, and there is a cafe.
Find out more about Hatchlands Park here.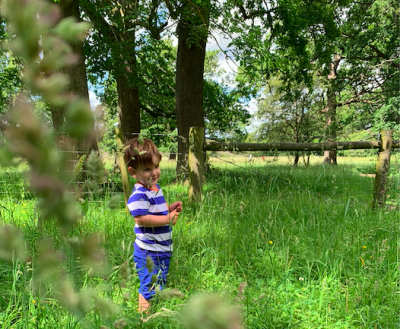 ---
We hope you have an adventure filled summer, and find somewhere great for a family picnic in Guildford.
Please enjoy outdoor spaces safely and sensibly; ensuring you observe the latest government guidelines, park sensibly and take your litter home with you.
---

---