New Year's Eve at Home
Published:
Categories
Say goodbye to 2020 in style! Here is a round-up of our favourite New Year's Eve activities to do with kids at home.
New Year's Eve at Home with Kids
---
Activities & Games
Photo Memory Game – Print out photos of your best 2020 memories and play a simple match game with your kids.
Dance party – Grab your glow sticks, and every hour turn off the lights, play your favourite song and dance!
Indoor Treasure Hunt – Label envelopes with a countdown, put clues inside the envelopes and let the kids open the envelopes when the clock strikes the time on the envelope.
2021 Wish Jar – Get each member of the family to write down something they would like to do or a place they would like to visit in 2021. Put them in a jar, and throughout the year take it in turns to pick one out.
Dress Up – Staying in doesn't mean you can't all put on your best party clothes. You could even create your own photo booth and take fun photos.
Slumber Party – Or if dressing-up isn't your thing, how about a slumber party? Put your pyjamas on, grab some snacks and your sleeping bags, and have a sleepover in the lounge.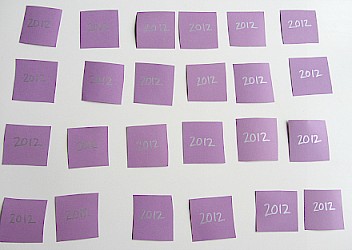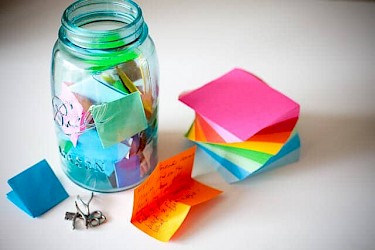 ---
Countdown
Mock Midnight – If you have little ones that won't be able to stay up until midnight, do your countdown a little earlier – they'll never know! If you have Netflix, you can also search for 'Countdown' and characters from different shows will help ring in the new year early for you.
Balloon Clock - Write the time on balloons and pop one every hour to build anticipation. This one looks great!
Celebrate Around the World – Follow the celebrations as they happen around the world, and find out about different traditions too – did you know that in Spain it is tradition to eat 12 grapes as the clock strikes midnight?
Have a balloon drop at midnight – Make your own balloon drop with two large pieces of lightweight fabric, some masking tape and lots of balloons. Then at midnight release all of the balloons!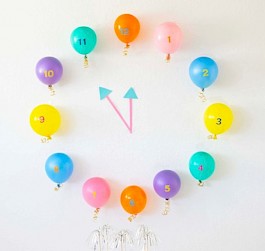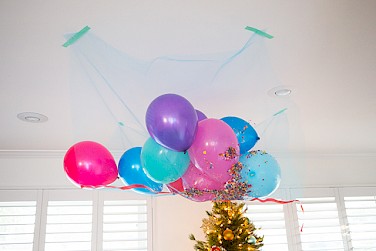 ---
Food & Drink
Make Mocktails – Make some fun drinks that the whole family can enjoy, and top them off with a cocktail umbrella and fun straw to make them extra special. Simply add lemonade to anything to make it sparkling, or take a look at some of these recipes.
Snack Bar – Set-up a table with all of the family's favourite snacks and treats on. Include lots of crisps and dips, veggie sticks, and things that are easy for kids to eat. We love the look of this canape hedgehog.
Cookie Clock Countdown – Decorate cookies, cupcakes or biscuits with numbers, and then enjoy tucking into one every hour!
Hot Chocolate Station – Create a little display with hot chocolate, and lots of fun toppings such as mini marshmallows, sprinkles and squirty cream.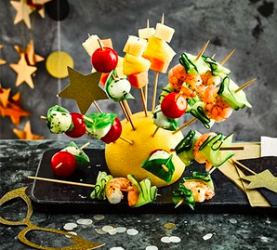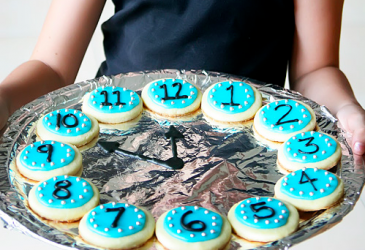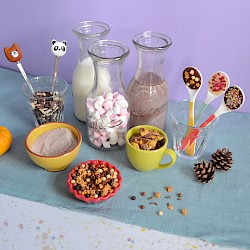 ---
We hope you've enjoyed reading this guide and are feeling inspired! We hope you have a fun New Year's Eve and wish you and your family all the best for 2021.