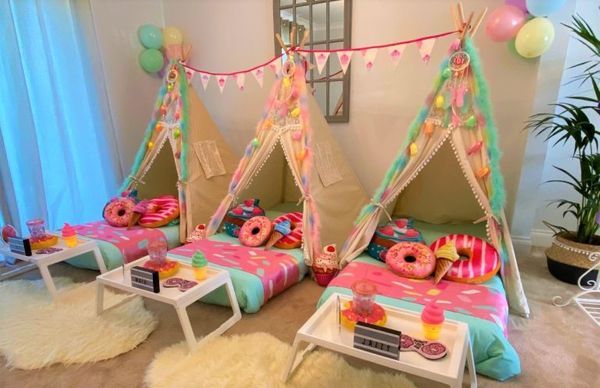 Description
We provide themed slumber parties for boys and girls in the Surrey area.
Simply choose from one of our stunning themes and leave the rest to us! We will transform your room into a gorgeous glamping experience that will inspire creativity and imagination!
We deliver, assemble and style your party all before your guests arrive then we will be back in the morning to pack it up and take it away.
Prices
2 teepees – £85
3 teepees – £120
4 teepees – £150
5 teepees – £175
6 teepees – £200